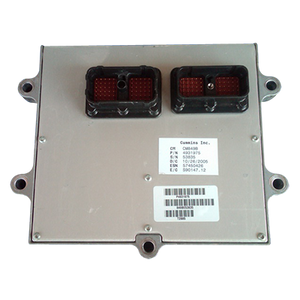 1998 - 2005 Dodge Cummins SKIM Delete Service
This is a service to delete the SKIM (Sentry key immobilizer module) from your engine computer. We are not providing you with a physical part. You are shipping your computer to us to be modified. 
This will remove the SKIM from the Cummins Engine Computer that is mounted on the Engine itself.  If you want it removed from the PCM that is mounted on the firewall which is the Chrysler ECM, that is another service that is offered by us (Please see our other service).  You may require the SKIM being deleted from both computers for the system to be completely eliminated from a factory vehicle. 
If you are using the Cummins ECM for an engine swap and not integrating the other ECM you will only need this service to be performed on the computer that is mounted on the engine. 
HOW IT WORKS:
1. Once you have confirmed that we can perform the service, complete the purchase as well as payment.  After purchase you will have an order number.  Please send a printout of the email sent to you or include your order number on a written piece of paper with all of your contact information.  This lets us know when you send us the computer that it's yours and enables us match it up with your order.
2. You are responsible for shipping to us.  We do not send you a shipping label.  Box up the computer (Pack it well)  along with your information mentioned in step 1 and send it to the following address. 
GARRETT TUNING
18221 State Route 58
Wellington OH 44090
3.  Once the service is completed we will ship the computer back to you.  
NO RETURNS OR REFUNDS ONCE THIS SERVICE HAS BEEN PURCHASED. 

IF THERE IS AN ISSUE WITH YOUR ECM AND IT IS UNABLE TO COMMUNICATE OR HAS SOME TYPE OF HARDWARE FAILURE THAT IS NOT COVERED UNDER THIS SERVICE.  YOU WILL NOT RECEIVE A REFUND.  WE CAN NOT GUARANTEE THE SUCCESS OF THIS SERVICE AS WE CAN NOT BE HELD RESPONSIBLE FOR OTHER ISSUES ON THE VEHICLE.  NO RETURNS OR REFUNDS.