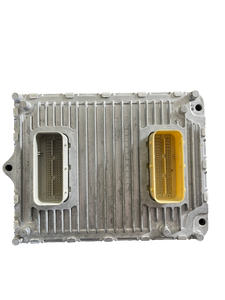 15 - 20 GPEC2A Dodge Chrysler Jeep Bootloader Unlock Service
This is a service.  We are not sending you a physical item.  You are sending your computer to us for the service to be performed.  
2015 and newer GPEC2A ECM's can not be tuned without having the Bootloader unlocked to accept aftermarket programming.  This is an anti tuning protection that was implemented on these Ecm's from the manufacturer.  
This unlock service will allow you to use HP Tuners Software to modify the ECM with their tuning suite.  15 and newer ECM's can not be tuned without having this service performed. 
Please allow 3 to 5 business days for this service to be performed.  The time in most circumstances will be closer to 2 to 3 business days.  The higher tier shipping option chosen at checkout will dictate where your order is staged in the queue.  
HOW IT WORKS:
1. Once you have confirmed that we can perform the service, complete the purchase as well as payment.  After purchase you will have an order number.  Please send a printout of the email sent to you or include your order number on a written piece of paper with all of your contact information.  This lets us know when you send us the computer that it's yours and enables us match it up with your order.
2. You are responsible for shipping to us.  We do not send you a shipping label.  Box up the computer (Pack it well)  along with your information mentioned in step 1 and send it to the following address. 
GARRETT TUNING
18221 State Route 58
Wellington OH 44090
3.  Once the service is completed we will ship the computer back to you.  
NO RETURNS OR REFUNDS ONCE THIS SERVICE HAS BEEN PURCHASED.